BEF corporation
We have 2 Production bases located in Guangzhou and Suzhou(new), covering the area of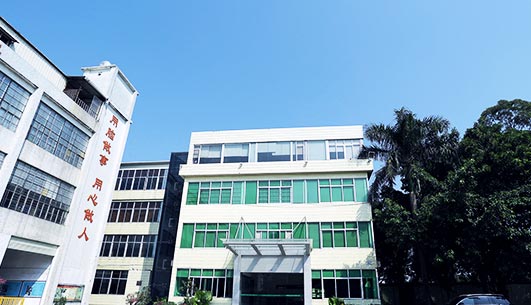 115000㎡ and 93000㎡. The Guangzhou production base equipped with more than 300 sets of production and Inspection machines. Which enable an annual productivity of 20,000,000 pairs of rubber outsoles, 3,000,000 PU soles, 3,000,000 new midsole, and more than 1500 set of Rubber Moulds.

The Suzhou factory has more than 200 sets of facilities, it is designed as a high-tech production base, equipped with unmanned automatic workshop for the mould making; The high technology automatic production line equipped with rubber shoe sole injection moulding machines are under construction, which will greatly improve the shoe sole quality as well as the output.

As a member of SATRA Technology Centre, we've passed the ISO14001:2004. We believe that a perfect information management system, standard operation procedure and strict quality control process are great power of our development.

Solemaster is a symbol of our transformation from an OEM maker to the independent brand developer, and open the door to the global market.